Since Thanksgiving is this week, of course I thought I would do a post about holiday gratitude. Not the most original idea, but something that I think is appropriate to take a moment for. Of course, I did write a post about gratitude last year, so the challenge is to see if I have something new to share with y'all.
In some ways, it might be harder to find things to be grateful for this year. Not being able to travel to visit family or hold big holiday get-togethers might be a real bummer. It has been a tough year for everyone and the anxiety that goes along with this global pandemic is no joke.
But in some ways, maybe all of this turmoil makes it easier to be grateful for all sorts of things that we may have taken for granted before.
When I was reading the post that I wrote last year, one of the things that I noted being grateful for was our local yoga on the bluff. And one of the elements of yoga on the bluff that I particularly enjoyed was being around all the different people from all different walks of life. I'll tell you what, I would not be grateful to find myself in a crowd of all sorts of people these days. But I do feel grateful that I have been able to cultivate a home yoga practice. In some ways it has been a great privilege to take responsibility for my own yoga practice. I can be very mindful of the way that I move through all the postures; I take more time than I used to in some positions and I am gentle with myself in ways that I wasn't before. I might not be grateful for all of the new aches and twinges that I seem to be uncovering, but I am grateful for my ability to discern between a discomfort that needs to be worked through and one that needs to be moved away from.
In June, I did a gratitude practice of listing at least ten things every day. The challenge was to not repeat as much as possible. I mean you can imagine what my list would have looked like without that challenge: cats, coffee, sunshine, repeat. Some days were easier than others that's for sure, but the whole exercise was very centering. Actually, now I'm starting to think that I should take it back up again …
Ok, I've just given myself an idea for a holiday gratitude practice and I'm going to invite you to play along with me at home.
Let's look toward Thanksgiving and this whole holiday season in front of us and find ten things to be grateful for. Maybe write them down. Maybe put them in a gratitude jar and see if you can add one new thing from now until the end of the year. Then on New Year's Day why not pull them out and read them? Start the new year from a place of love and gratitude.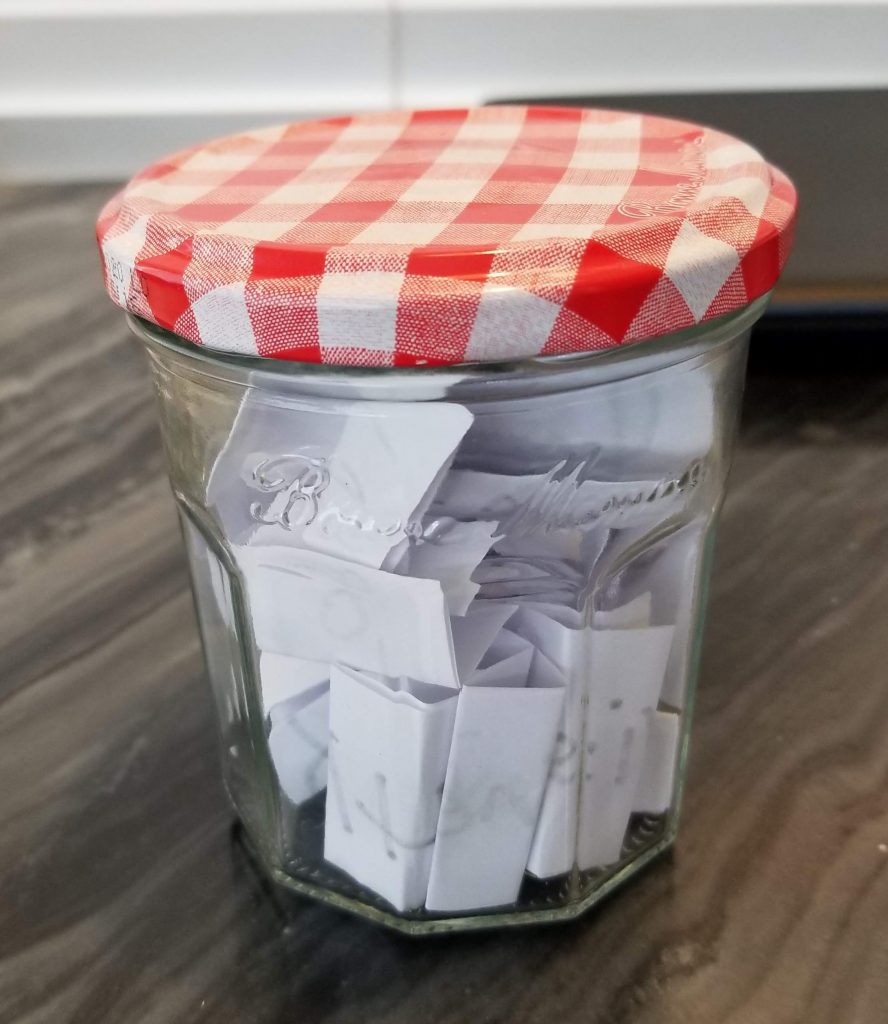 If you're not ready to write down ten things, how about just one? Leave it in the comments below and we can help each other to jump start a holiday gratitude practice.
I'll start: I'm grateful for you reading this and playing along!
P.S. I will follow up with everyone who commented about the book giveaway this week!