Well, you know how I was talking about expressing gratitude for 2021 even though it was a challenging year? One of the challenging things about it for me was producing the Rough Writers Anthology, 2021.
Since the 2019 Anthology was a surprise and the 2020 Anthology was working out the kinks, I kind-of expected that 2021 would be the year that we had everything dialed in. But instead, it felt like we had to drag this project over the finish line kicking and screaming. I'm still a bit surprise that we managed to make it happen.
This year, rather than use an image as the prompt, a writing prompt was selected by members through a blind draw. The prompt was, "write a story in which the main character has a secret." The subtitle for the book became, "Don't Tell."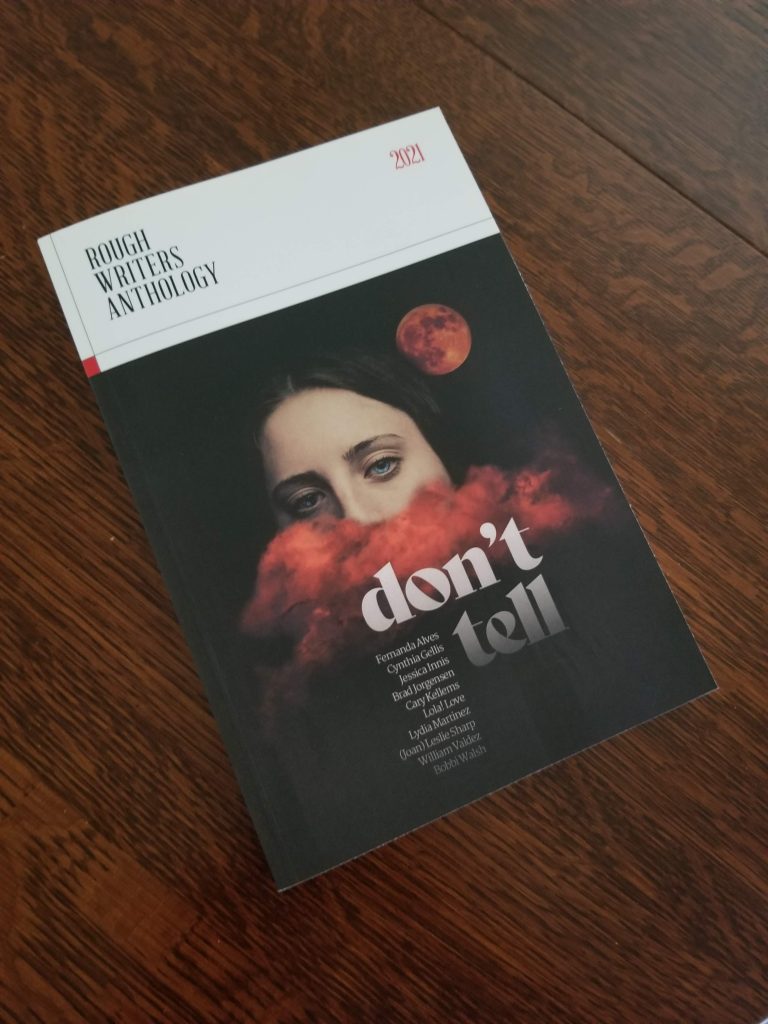 When I started working on my story (around this time last year) I had been re-reading Women Who Run with the Wolves: Myths and Stories of the Wild Woman Archetype by Clarissa Pinkola Estés and was inspired to go for my own riff on "The Red Shoes" fable.
I find the idea of the wild woman archetype and the way that Dr. Estés uses fairytales and fables to illustrate the tension between women's instinctual knowledge and the way that knowledge is devalued and repressed in our rational, patriarchal society very compelling.
I wanted to tell a story about a woman who was tamed, but who yearned to reclaim her true, wild nature. The conflict arises in that she is so disconnected from her true self that she doesn't understand that's what is happening.
The irony is, that over the course of working on the story, some of the elements in it came up in real life. So let me take this opportunity to say that:
This is a work of fiction. Unless otherwise indicated, all the names, characters, businesses, places, events and incidents in this story are either the product of the author's imagination or used in a fictitious manner. Any resemblance to actual persons, living or dead, or actual events is purely coincidental.
Anyway, I finally got my author copies, so it's time for a give-away!
To enter, you must be a subscriber to this blog and comment below by 5:00pm PST on Friday, January 21. I have a limited number of copies, so depending on the number of comments, I may have to figure out some sort of raffle. I will respond to your comment if you are a winner so check back on Monday, January 24 for instructions on how to claim your copy.
You can find all the Rough Writers Anthologies on Amazon.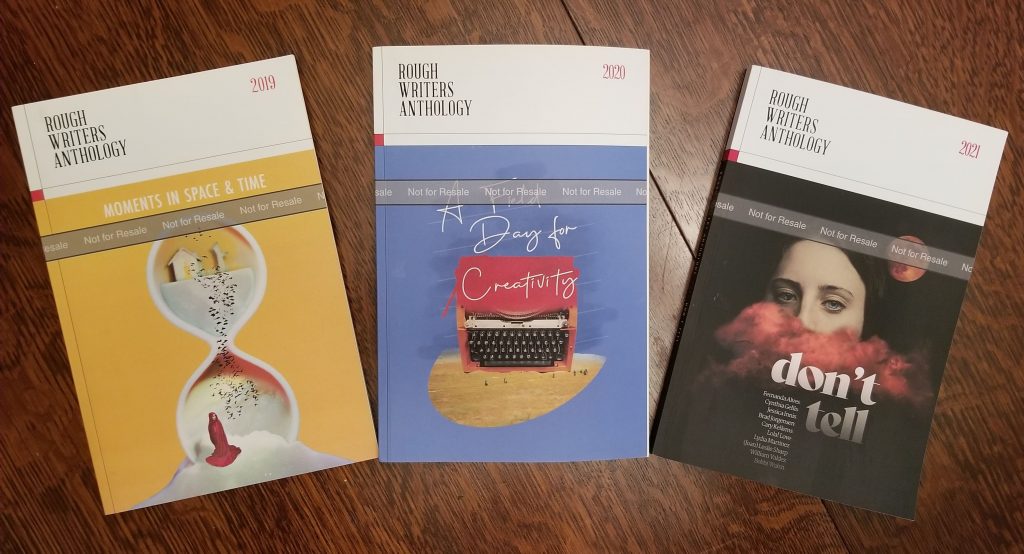 If you use Goodreads, please add the Rough Writers Anthology, 2021 to your "to read" cue.